Yunchan Lim makes his acclaimed Paris debut
Feb. 6, 2023, 11:08 a.m.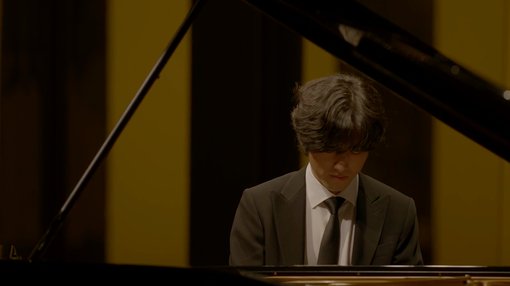 Venues on Yunchan Lim's first worldwide tour following his sensational Cliburn Competition win have sold out quickly as piano fans clamor to see the new piano star in action. His Wigmore Hall debut in January 2023 was rapturously received, with a five-star review in The Times praising his "extraordinary imagination and technique," the "subtle metrical flexibility" of his Bach, and his "volcanic" and "superbly cogent" Beethoven. In Paris, the young dynamo makes a stop at the prestigious Fondation Louis Vuitton to perform a unique and beautifully chosen program beginning all the way back in the Renaissance with John Dowland's Pavane Lachrimae, continuing through the Baroque era with 15 Sinfonias by J.S. Bach, and concluding with two of Beethoven's lesser known piano masterpieces: the expressive and sparkling 7 Bagatelles of Op. 33, and the monumental Eroica Variations. Don't pass on this chance to hear one of the most exciting new voices on the classical music stage!